Toby Price 2016 Dakar Rally
TOBY PRICE 2016 DAKAR RALLY WINNER!
Toby Price is now the winner of the 2016 Dakar (Bike division). He is the first Australian to ever win Dakar, and the first person to win it on their second attempt after last year on his first attempt coming in in third.
Toby Price - "I don't know what to say, I don't know what to think, it hasn't quite sunk in yet – I'm just stoked to be here to finish and to finish first. Thank you for my family and friends and everyone back home in Australia for their support it has been amazing. I can't thank the KTM team enough for all their efforts, 2 years ago I never would've thought I would be doing this, to finish is a win in itself but to be standing on the podium is unbelievable."
Lancaster Mitsubishi & the Lancaster Motor group are proud to be a sponsor of Toby's since 2010. From the staff, management & owners of Lancaster Motor Group we would like to say "Congratulations mate "
For more information on Toby please check his website out - www.tp87.com.au.
---
JONNY DURAND & HIS NEW MITSUBISHI PAJERO SPORT
Lancaster Mitsubishi is proud to sponsor Jonny Durand Redbull Hang Glider. Jonny is now driving a brand new 2016 Mitsubishi Pajero Sport GLS, showing this vehicle is equipped for any use.
Jonny requires a vehicle to get him & his glider to rugged places, the the Pajero Sport is the SUV to get the job done. To find out more on the Mitsubishi Parejo Sport click here.
To find out more information on Jonny check his Facebook page out - Click Here
---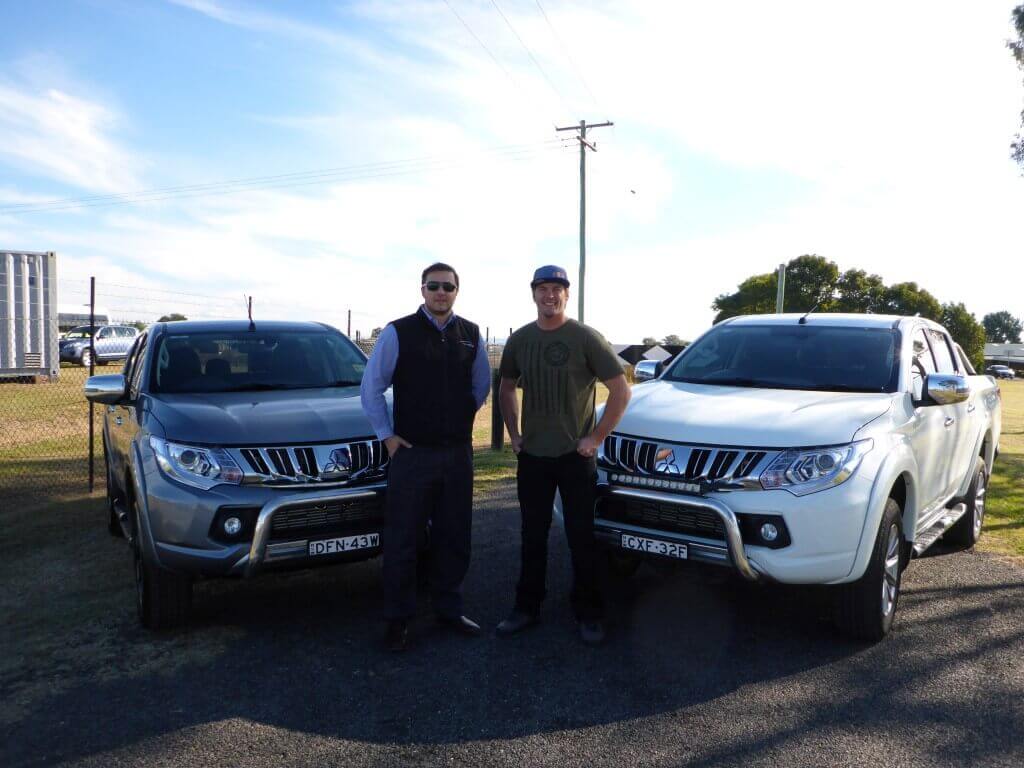 The Finke Desert Race Club today announced that the reigning Tatts Finke Desert Race bike champion Toby Price will be attempting to achieve a double finish in this year's race. Toby will compete in both the car and bike sections of the event hoping to add to his successes here and around the globe.
Dubbed by the media; the 'Iron man' division, Toby will be attempting to not only win the bike division but also place highly in the car section. "This is a tough ask of any competitor to compete and finish the car section, fly back along the track to the start line and then compete in the bike section," said Antony Yoffa President of the Finke Desert Race Club. "Then they do the same again on Race Day 2.

This is no easy feat with 900kms covered over the two days if all legs are completed. The current Dakar bike champion is no stranger to four wheeled racing having raced super trucks at the Clipsal 500 the last two years. A keen sportsman who will race just about anything, he is tipped to compete in the car section in a Trophy truck. This year in the bike section, Toby will be aiming for a fifth victory to match that of local legend Randall Gregory with five in a row from 1991-1995. "Randall's achievements on a CR500 are legendary and he attends the event annually as a spectator.

Should Toby achieve the bike win, I'm sure he will be among the first to welcome the achievement," said Mr Yoffa If successful with a double finish, he will match that of fellow racer Billy Geddes who completed the double in 2014. The 2016 Tatts Finke Desert Race will be held on the Queen's Birthday weekend from 10-13 June.